My knee has made very good recovery since last week. I feel that I would not benefit from another session of physiotherapy at present therefore would like to cancel my appointment this Friday 18th May at 2.30pm. I have continued on with my exercises all week and this has also made a big difference with the terrible burning pain that I had around my knee cap.
I cannot thank you enough for all your help and look forward to using your services in the future.
Many Thanks for all your assistance.
– Wilma Cunningham
Thanks for everything you did for me, much appreciated and if any of us need a Physio again you will see us!
– Jan Lackie
Skeleton View
When you get down to the bare bones of it
You have unfettered, unguarded, toothy grin
As if you are chuffed to bits to be dead
As if, instead you might as well buckle down to reality
Grin and bear it, femur, fibula, metatarsal et al
No longer plump and chunky with life
Devoid of organs, defleshed and bled,
Scrawny, skeletal, decidedly, dead
And you still grin your draft grin
As you stand knobbly kneed
With legs as thin as pipe cleaners
Nevermind, you've still got your gleamers
Ah, those teeth to die for!
– Ian Anderson (22 Feb 2014) given to us Feb 2018, written by a patient about our other colleague – the plastic skeleton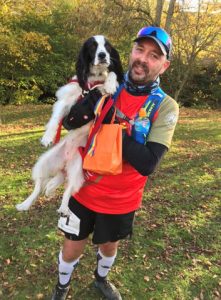 Hey Louise,
Hope you're ok!
Yeh it held up, just. I slipped coming down the third peak and it pulled it quite badly, so limped a bit through miles 20 to 30, but then it eased off again?!?!
My ultra was in jeopardy and I have no doubt if it wasn't for your Louise, I would have had to pull out!!
Cheers
– Martin Edgar
I just wanted to say a massive thanks to Louise Fisher for her help today. Totally put my mind at rest about my knee.
I was really quite nervous and anxious about my knee issue. Hopefully in time it will heal. I was really pleased with the advice and treatment.
I will be in touch to arrange a follow up appointment to see how it's healed(or not)
Thank you Louise.
– Scott (03/08/18)
Use this form to get in touch with us. The information you provide here will only be used to contact you as per your enquiry. We will not use it for any other purpose or pass on any of the information to a third party.