Welcome to LA Physiotherapy
Based in the south side of Glasgow, LA physiotherapy provides private physiotherapy
assessment and treatmen
t to patients in Newton Mearns, Clarskton, Busby, Giffnock, Newlands
and
Merrylee.
All our physiotherapists are members of the Chartered Society of Physiotherapy and Acupuncture Association of Chartered Physiotherapists and are registered with the Health and Care Professions Council.
What we treat:
-Arthritic pain -Sports Injuries -Muscle sprains and strains -Back and neck pain -Sciatica
-Shoulder Injuries/Frozen Shoulder -Tennis elbow/Golfers Elbow -Spinal Conditions -Pregnancy related back pain -Work related injuries
Post Surgery rehab -Foot pain -Chronic pain -Whiplash -Shin splints -Achilles pain
'Pilates is the complete coordination of mind, body and spirit."
— -Joseph Pilates
About Me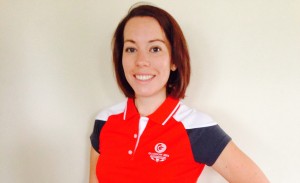 Lorne Alexander Bsc(hons) Physiotherapy, PGdip After qualifying as a Chartered Physiotherapist in 2007 from Glasgow Caledonain University I focused my career in the treatment of musculoskeletal injury and honed my skills at a busy private practice in Paisley. Throughout my seven years there I gained a wealth of knowledge from a many experienced staff.
Pilates
Electrotherapy
Acupuncture
Antenatal and post natal exercise
Whiplash
Grade V Manipulation
Sports Massage
Mulligan Technique
Latest news