Established by Lorne Alexander in 2014, LA Physiotherapy provides detailed assessment, effective treatment and advice that is current, evidence based and specific to the individuals needs.
The team at LA Physiotherapy aim to reduce patient's symptoms in the short term but their main goal is to educate patients for the long term, preventing recurrence of musculoskeletal conditions and therefore enabling patients to return to their normal function as soon as possible.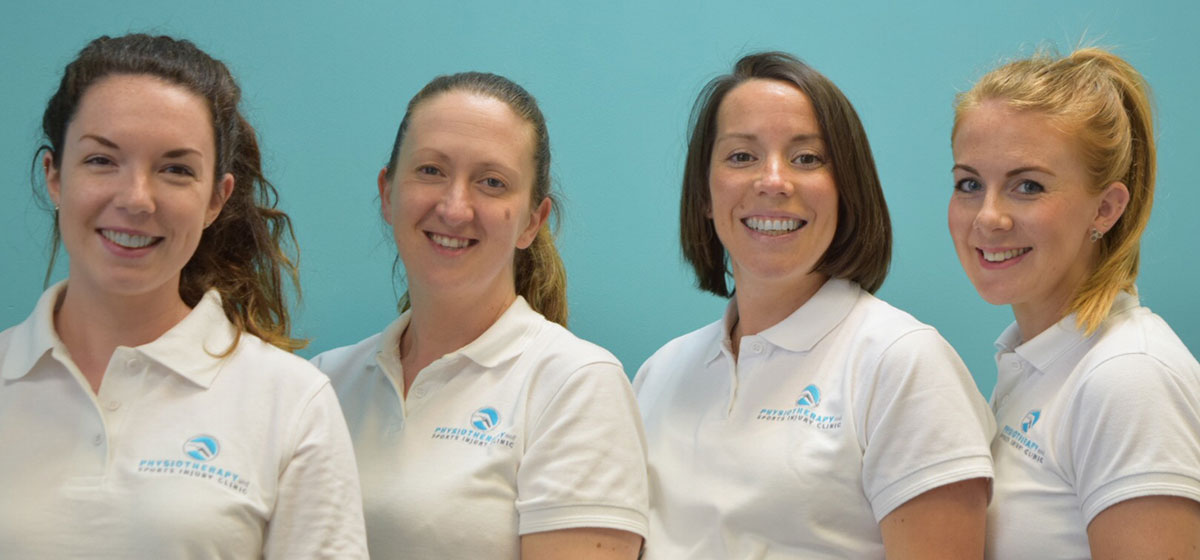 Lorne Alexander Bsc(hons) Physiotherapy, PGdip
Founder of LA Physiotherapy
After qualifying as a Chartered Physiotherapist in 2007 from Glasgow Caledonian University, Lorne focused her career in the treatment of musculoskeletal injury, honing her skills at a private practice in Paisley.
Acting as a Lead Physiotherapist at the Commonwealth Games Glasgow 2014, Lorne has first hand experience working with elite athletes.
She has also worked within the corporate sector acting as an occupational health practioner for Faslane Naval Base.
Lorne's further qualifications include:• Post graduate diploma in Orthopaedic Medicine• Pilates• Electrotherapy• Acupuncture• Antenatal and post natal exercise• Whiplash• Grade V Manipulation• Sports Massage• Mulligan Technique• Pediatrics
Linda Ryding
BSc(Hons) Physiotherapy
Linda qualified as a Physiotherapist in 1998 from Glasgow Caledonian University with a BSc Honours Degree. She gained invaluable experience in the NHS in different areas of Physiotherapy before specialising in treating Musculoskeletal conditions in 2003.
With 12 years of experience as a senior clinician in the NHS and with 3 years of this being a Team Leader, her experience of dealing with complex musculoskeletal conditions is vast.
In 2015 Linda joined LA Physiotherapy. As well as using her experience and knowledge from in- service training and multiple courses she is qualified in using acupuncture, kinesiology taping techniques, electrotherapy, massage and Pilates.
Linda has thoroughly enjoyed working in a private practice in the last 4 years. She has enjoyed leading two Pilates classes and providing more 'hands on' treatment in conjunction with evidence based practise, rehabilitation and self-management advice.
Louise Fisher
MSc Physiotherapy
Louise began her career by attaining a BSc Honors degree in Physiology and Sports Science at the University of Glasgow. Here she covered many areas including the nutritional, psychological and physiological aspects of training, recovery and general physical activity.
Louise always knew she wanted to continue her studies and went onto study Physiotherapy and graduated in 2014 with a Masters degree from Glasgow Caledonian University.
She thoroughly enjoyed her clinical placements, gaining experience in musculoskeletal physiotherapy, respiratory and stroke rehabilitation. She successfully completed a 6 week elective paediatric placement at Great Ormond Street Hospital in London.
After graduating Louise spent 3 years working in busy private practice, her time there gained her invaluable experience working closely with the senior physiotherapists.
Louise joined LA Physiotherapy and Sports Injury Clinic in 2016. She enjoys the mixed client base at the clinic and uses knowledge from both her professional degree qualifications to assist and advise her patients
She is determined to develop her skills as a hands on Physiotherapist by continually learning. Since graduating she has gained a diploma in Sports Massage and received her acupuncture and Pilates qualifications.
Ailsa Stirling
BSc(Hons) Physiotherapy
Ailsa graduated from Glasgow Caledonian University with her degree in Physiotherapy in 2015. She then went on to work for the NHS for 2 years progressing to a senior position. In this role she worked in a variety of disciplines including musculoskeletal outpatients and orthopaedics.
 In 2017 she moved to a private clinic where she expanded her skills in musculoskeletal physiotherapy. It was here she did training for treating pregnancy and post natal related disorders. Ailsa has also taught Pilates in a class and 1:1 setting for over 3 years.
 Ailsa is the newest member of the team here at LA Physiotherapy and is excited to continue to learn and develop as a Physiotherapist. 
Use this form to get in touch with us. The information you provide here will only be used to contact you as per your enquiry. We will not use it for any other purpose or pass on any of the information to a third party.